Hey readers, how is your Saturday? I hope is a great day for today!
I always love Saturday because tomorrow is Sunday that means I can enjoy another holiday. The feeling of enjoying another holiday is really great. So, what's the planning for today?
Today I wanna be Iron Man!! Oopps..I mean Iron Lady!!
Am I going to save the world?? If you mean my own world, of course I will!! If the outside world, that will be a bit too much for a small lady like me. So, what's the Iron Lady?
Haha, Iron Lady is just me being silly..
Here! I help you understand it..
>
>
>
>
>
>
>
>
>
>
>
>
>
>
>
>
>
>
>
>
See? Get it? In the first picture, do I look like "Iron Lady" with the white paper mask on.. Haha.. Yeah! A happy Saturday start with
Nature Refresh Aloe Soothing Mask
..
So, I get back to my cozy bed and cuddle with sleepy hubby.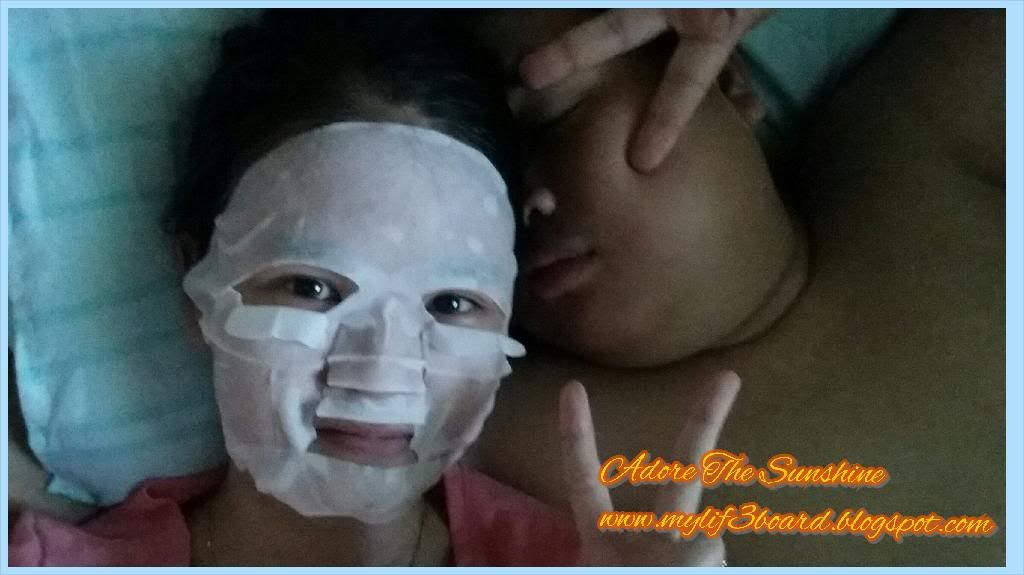 Love this mask. I can fully relaxing by closing up the mask eyelid and then I will have a full masking session.
Enjoying my day start with a soothing mask. Nice~
So, how is your day?
See ya next time, bye~!