Finally I get my hands on all those sugar, butter, cream and flour!! After making some time out from all the weekend activities, I made about 2 dozen of cupcake for my family. I feel so great. Everyday, I can take 2 cupcakes to school as my breakfast of the day.
I did buy a muffins recipe book, but I still Google for more other recipe. This weekend, I wanna try on just normal butter muffin. I got so many recipe online and I choose the one that use generous amount of butter.
I get the recipe from
HERE
.
It is just a very simple recipe that use only 6 ingredients,which are
• 200gm unsalted butter
• 3 eggs
• 1 cup of castor sugar
• 2 1/2 cups of self-raising floor
• 1/2 cup of milk
• 1 teaspoon vanilla extract
• 1/2 teaspoon baking powder (extra ingredient for I want my cupcake to be more fluffy)
• some food colouring
Method:
1. First mix the butter and sugar in a bowl. Then beat it until the texture become light and fluffy.
2. Next, put in eggs, milk and vanilla extract. Beat it until even. Then slowly, stif in the flour. Stir the mixture carefully until its nice and creamy. You can put in any colour of your favour.
I use beetroot red as it taste a little bit like sweet corn and the colour is red. After mixing it, the mixture become pink in colour. So pretty!!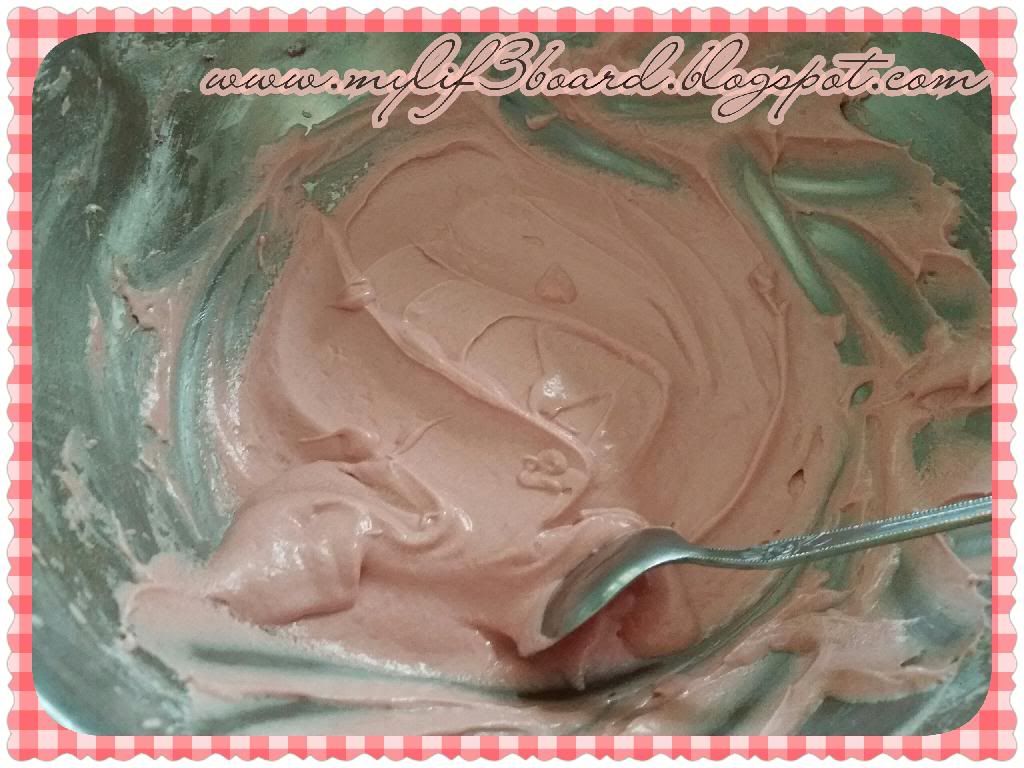 3. Preheat your oven in 170°C for few minutes. Meanwhile, line up the paper cups in the cupcake tray.
4. Spoon out the mixture and put into the paper cups evenly. Make sure you just fill 3/4 of the paper cup. Full paper cup of mixture will eventually overflow and spoilt the cupcake then.
I spoon 3 spoons of mixture for each of my cupcake.
5. Done all your filling, put into the oven and bake it for 15-20minutes under 170°C.
Cupcake in the baking
6. Remove the cupcakes from the oven and transfer them to a wire rack to cool.
Delicious cupcake
I just love how they crack up the cupcake top. They look so appetizing and mouth watering. My dear hubby took some bites and he said they are delicious!!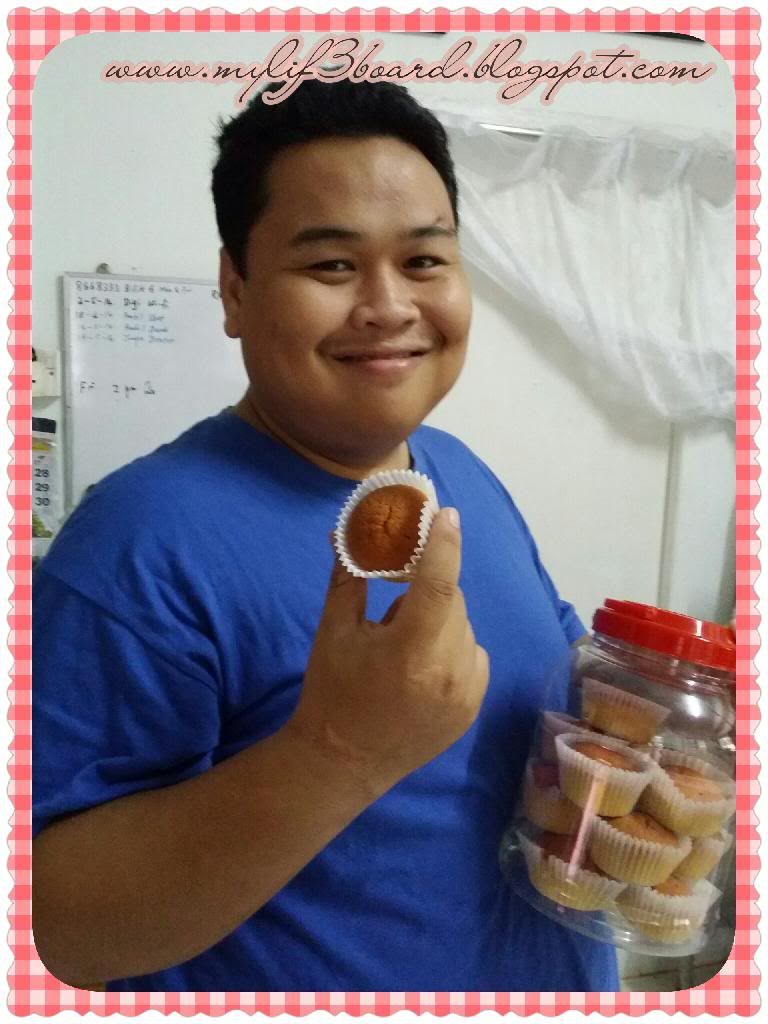 Hubby and cupcake
His face express shows everything,right? Haha.
Have some fun eating my cupcake outdoor by the same time took some photo of it. Photoshoot session with my cupcake. Yay!
Butter cupcake
Butter cupcake
When under the sunshine, my cupcake looks a little bit pink inside. Nice! Loving it.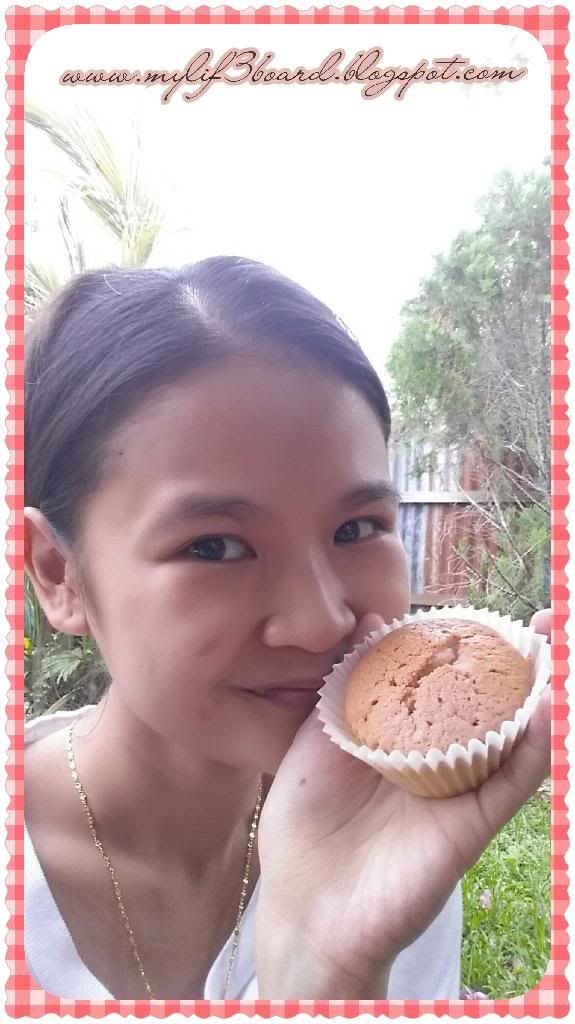 Cupcake girl
Haha, so this is the size of my cupcake.
Me and my cupcakes
Put your cupcake safe in air-tight container to keep it fresh. So happy that one of my thing to do in my list is achieved!
So,do you enjoy my post. Maybe can try making your own cupcakes as well. The recipe giving and it is easy to make it.
Enjoy your stay!
See ya next time!