Assalammualaikum and hello readers!
In my previous post I talked about me
eyeing on Polymer Clay
and going to make some cute stuff out of it, right? I even put some DIY air dry clay recipes that I googled on internet there. School holidays are finally here and I got my chance to get my hands dirty. Surprise me, my hands are not dirty at all. Hooray to Air Dry Clay!
I tried a few times at making my homemade air dry clay. I failed several time with my clay too dry and clamp up together. Then I tried again with different measurement, and it doesn't came out like what it should be like people showed in youtube. I just ignored it and tried on my very first clay item.
Failure 1
First object came out pretty well but the surface dry out so fast and it left a thin layer of starch on it. That is so not pretty. Let me show you here.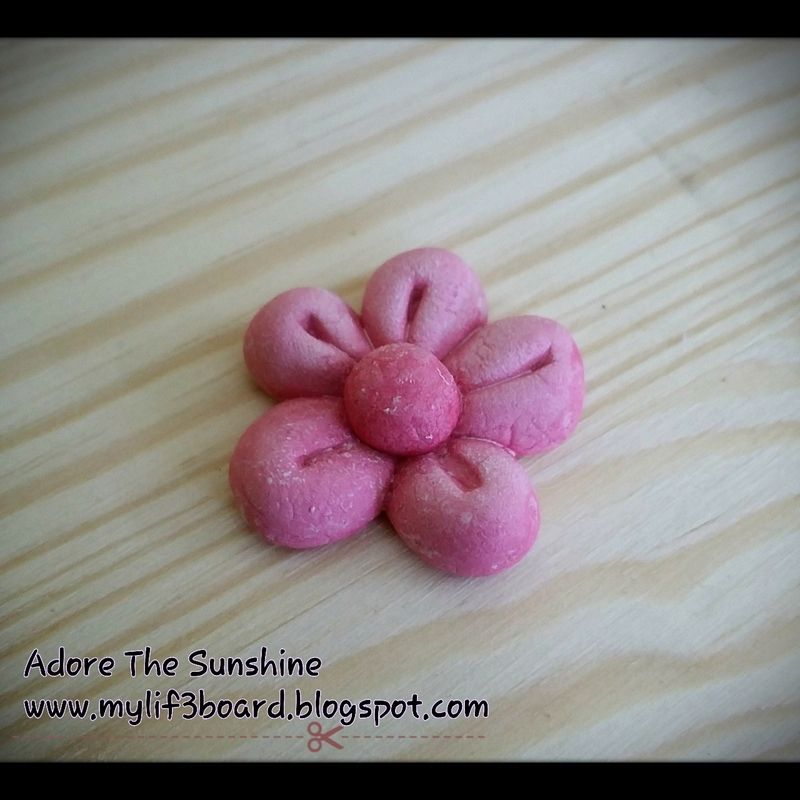 See that? Well, maybe my picture was edited and it did not show what I mean. The others clay items are so smooth looking and shinny too. What happen to you, my lovely homemade clay flower?? You don't like to be homemade issit??
Failure 2
OMG! Look at the picture. I can't speak a word when I saw that.
I was really impatient and I show my half dry star to my husband. He took it and had a pinch.
Then my Baby Qaseh said, ' Oh O'.
After this two incidents, I sat down and think about what happen to the clay. Recalling the Youtube video, their air dry clay are smooth and when you pull it, it look like pulling a soft sticky marshmallow. Maybe there are some mistakes I made when I made the clay. Why aren't my clay sticky? It is incorrect.
Looking back the ingredients, it is like what the people out there given. My main issue here is why my clay not sticky when I pulled it apart from the whole. So,maybe is the glue problem.
I decided to change the glue I use in making the second batch.
First batch I was using this PVA glue.
In the second batch, I changed to the normal transparent glue.
Finally, the second batch look much better. It was sticky when I pulled it apart. Immediatly, I started making something out of it.
I made a cute little star,with the pink eyes from the first batch clay.
Then, a fluffy Baymax with pink heart from the first batch clay.
Hope is not too bad for the first timer.
Update you guys soon when I made another clay art.
Thanks for reading.
Bye.
Muah.