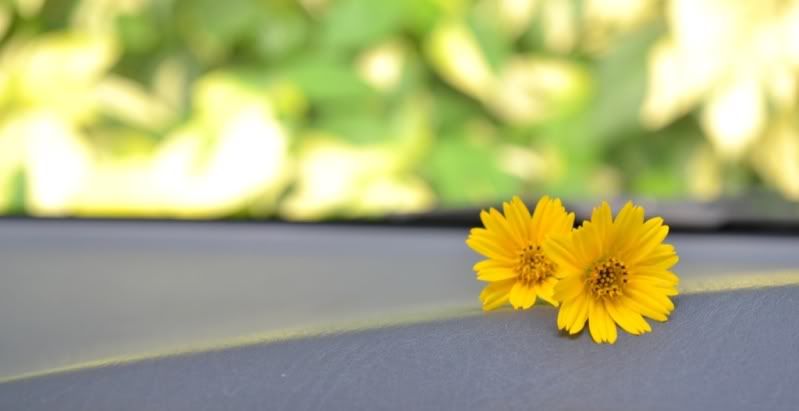 Hi there..Thanks for stopping by and view my blog.
Today, i wanna share about my crochet bag with the theme rainbow. I was inspired by Alice from Crochet with Raymond Blog. She did really great job in choosing and matching colours. Those beautiful colours are irresistible!
So, i made up my mind to make myself something very colourful.
Every time when i went shopping, i felt my handbag was so heavy. Sometimes i felt just wanna ditch it away..=.='' Sometimes?No,actually is all the time. Why my handbag was so heavy? Because of its material maybe? Or maybe because i love to throw everything into my bag..Hah ha!
End up, i made a handbag just big enough for me to put in my coin purse, wallet and handphone. Tada! A rainbow crochet handbag.
It is a simple but colourful bag. Nothing special accept its colours..Huhuhu..
My dear decided to help me take some candid photos for me to put it on my blog. I'm so happy to hear that. To my surprise, he made me to be the bag model..Haha..
From this picture, you can see how small that bag is actually. Can you imagine my wallet, coin purse and handphone in it? Yet, there still some space for tissue and small comb and bla bla bla...
I like it so much. The bag is so handy.
Here some more pictures of my beloved bag indoor and outdoor.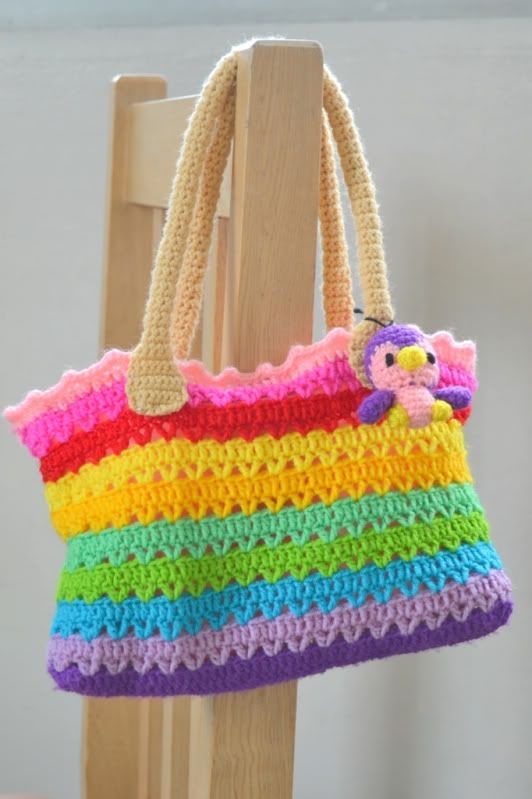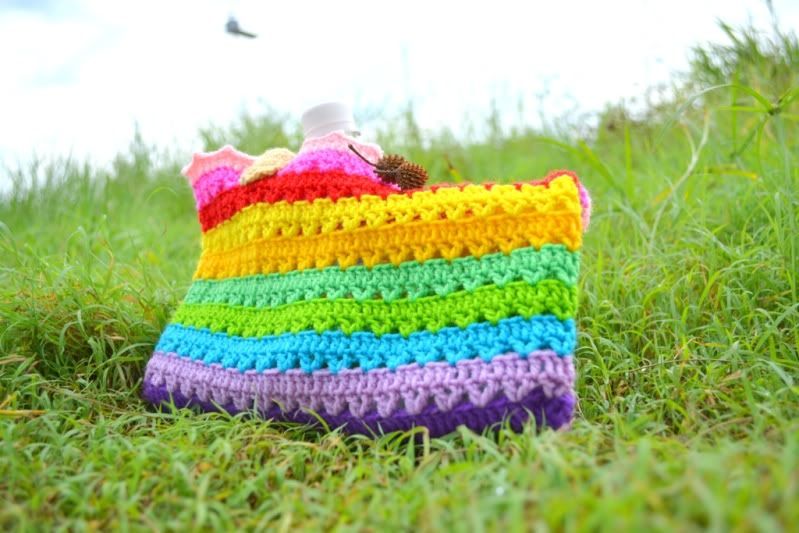 Hope you like it..Peace out..Hee hee..