Holidays..yes!
After 1 whole year working my ass out in the school with the kids and some parents and teachers, finally I have end of the year holidays. People always envy that teachers have holidays. I have no comment about those holidays with payslip. We deal with bunch of kids, and some are not normal kids, hyperactive? children with learning problems? bla bla bla and bla bla. In a short way, we are under a lot of stress! I'm sorry for those who said teacher is a very relax job, they don't understand teacher.
Hey, sorry for spoiling the holiday mood. Just some nonsense crap I'm talking about just now.
Back to the destination ~ i-City
What is i-City? Why its called i-City? When I was brought to the city, those questions rose in my mind.
So, okey, let's google for the correct and more reliable answer. Seem that I couldn't find the answer for "Why its called i-city?", but I found out its also known as
City of Digital Lights
!
"Cool~! I can't wait to step in the city.."
After paying for the entrance fee, RM12, we drove inside and look for parking. Luckily there were many parking at the open space field. the first amazing sight that brought to us was the rolls of man-made tree with million and million of LED lights on it. It was so beautiful and breath catching.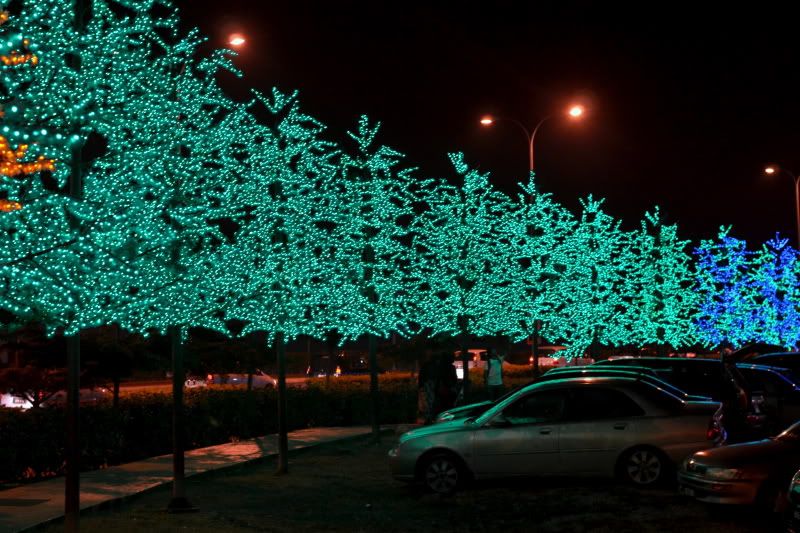 Then it followed by more and more awesome view and light!!
Light! Light!!Light!!Is the city of LIGHT!!
Celebrating Christmas here is a good idea too. Some more the place full with lights is so romantic!
So, spam this post with photos of lights!!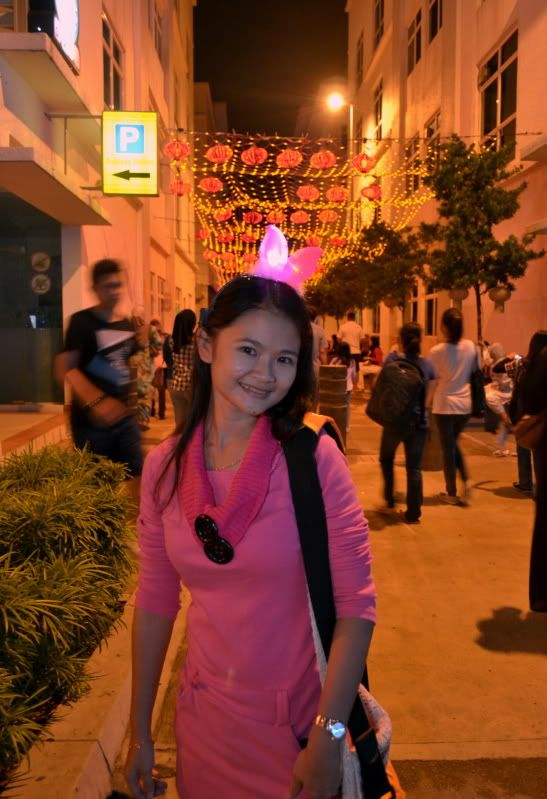 Oh ya~! I forget to tell you guys. I bought a rabbit ears hairband with LED lights flashing on it. I get the attention from everyone who walk pass me.LOL! But, it is so cute and everyone can get one of those in the accessory shops in i-city. So, some crazy acts? Why not?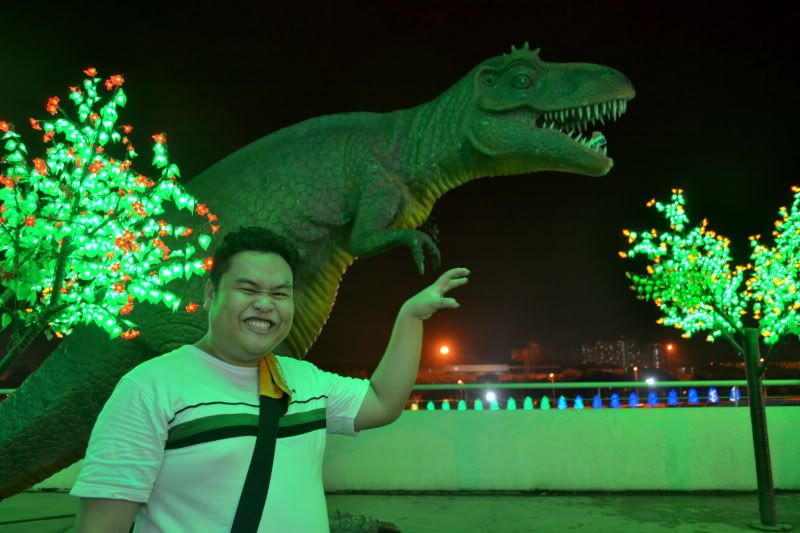 My deary with the dino. He said he can't make the hand look like the dino head, so he made his face instead!Hahaha..
Also, we didn't forget to set up the tripod and have some nice photo together. I choose the best, of course.
One thing that we were a bit regret, we were too tired to get in the snowalk which is an indoor snow park!! Actually, we were not fatigue, we were all in sweat because of walking the whole park! To avoid getting cold for both of us, we cancelled visiting the Snowalk.*cry*
But, certainly, I will come back for more!!
Yay!