Hi, welcome back to visit Mochi again. So this is the Part 2 where some nice photos had been taken last week and now it is out here to show everyone.
Part 1
is simply about where I found Mochi's pattern and a link to her blog and her pattern.
I picked a day for snapping good picture of Mochi where there were enough sunshine got get good picture. I love bringing out my arigurumi doll for outdoor pictures. Their colour contrast with the nature so well.
Let's have some pictures do the story.
I was bringing Mochi to school that day. Mochi was kinda excited..Haha..Let's snap a picture first before heading off.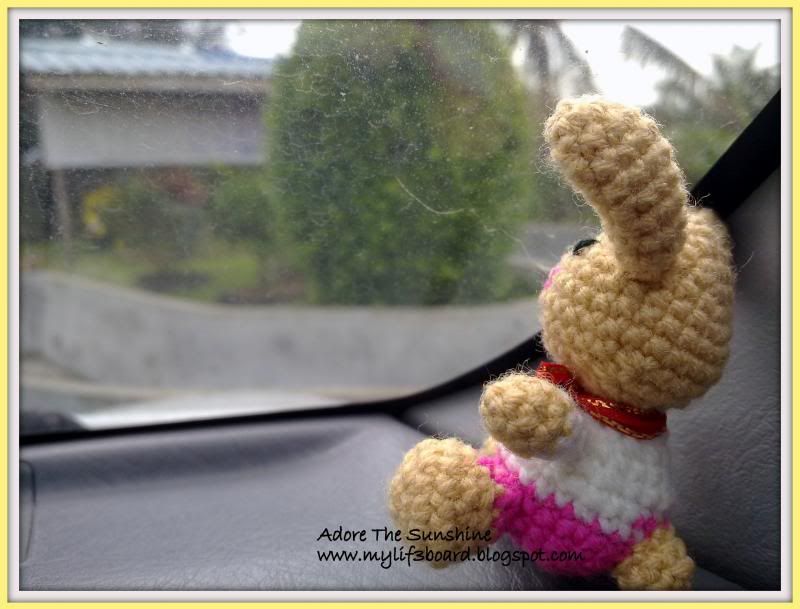 Mochi picked a seat just in front of the front mirror of my car, so he can get all the view he want.
*Sorry the front mirror of my car was kinda dirty that day*
This is Mochi sitting on my office desk. Mochi is kinda small, he is smaller than my candy can. But, Mochi can sit by himself. See, because he got a bunny bob tail and that support him to sit properly.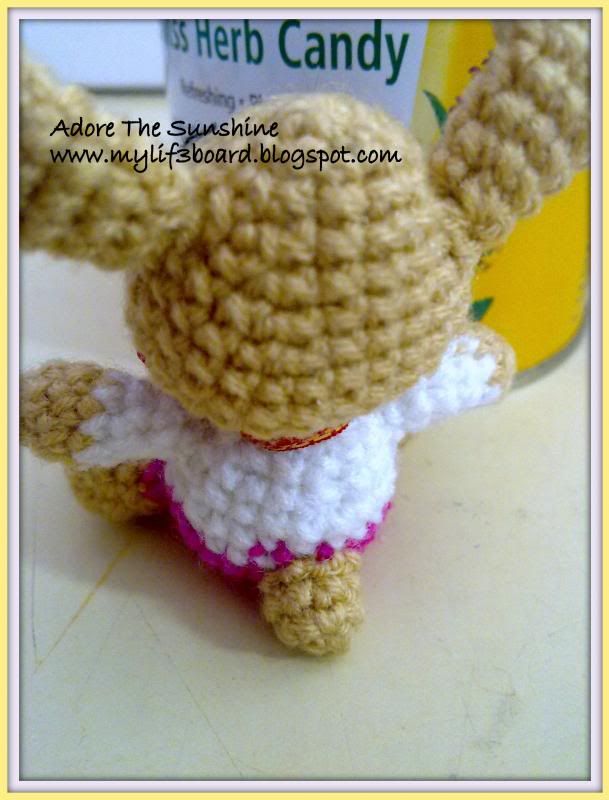 Oh, what a cute little bob tail.
Then, I decided to let Mochi outdoor to get mixed with the sun, flowers and plant. See how the yellow flowers contrast with Mochi so well. I like this picture very much.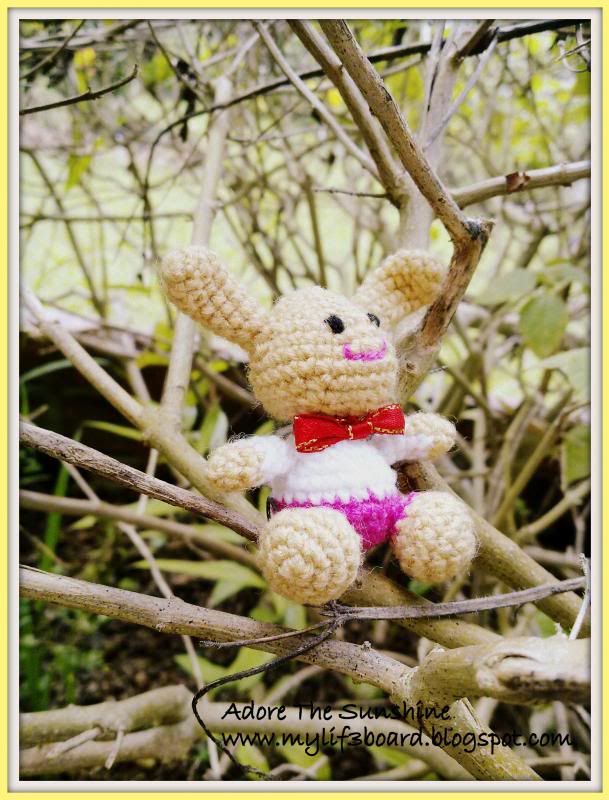 Mochi on the branches among the bushes. I like how Mochi looked so relax sitting there. I wish I can shrink into his size and sit there together with Mochi.
This one is nice too. I put this picture at the top as header for this topic. Mochi is totally stand out in this picture.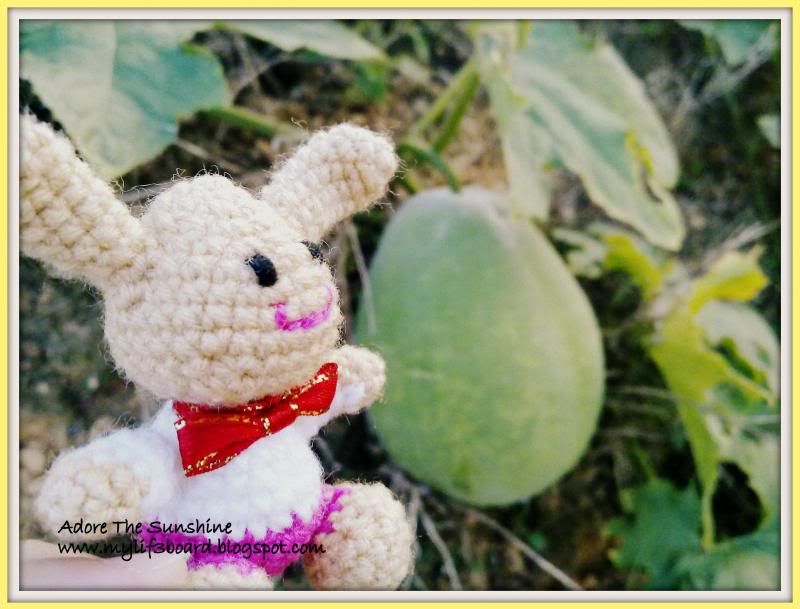 After school, we had some walk at my back yard. Suprisingly, we found a melon growing without our notice. Hope it turn out big and nice for my soup later..Yeah!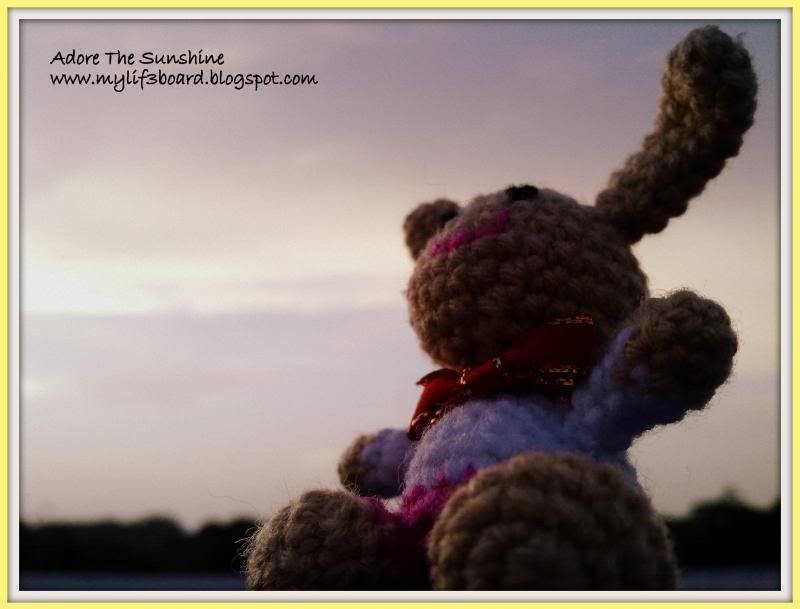 Sunset..
Mochi going back into my room and chill with his friend Pegu.
Thanks for dropping by.
Have a nice day and hope you enjoy the pictures.