So,what is my mini project? By the small little foot I posted in my Facebook, Twitter and Instagram, I guess it is hard to actually guess what is it. Here is the sneak-peek that I posted that day.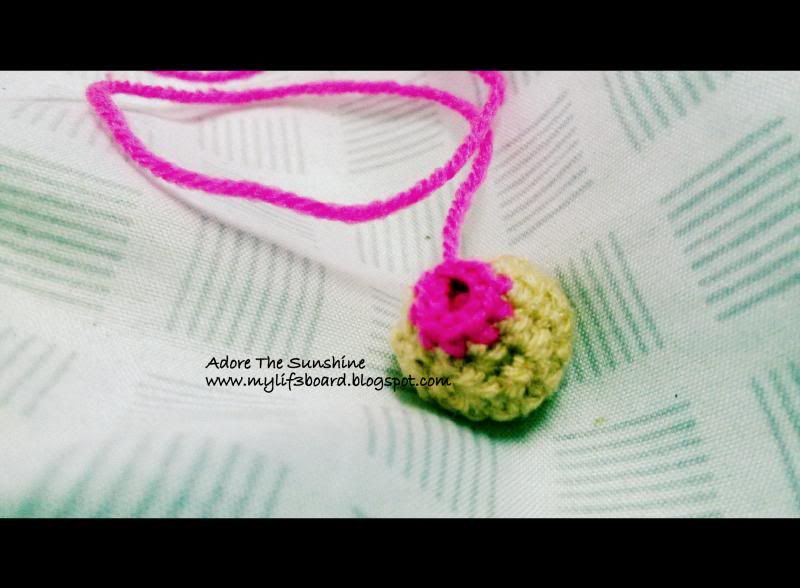 Lousy tipper I am, me myself cannot guess what is it. Haha..Anyway, it is done by now and I am posting it out then.
By the way, hello all peepers who drop by and have a look at my Mochi.
Mochi The Bunny Rabbit is actually designed and pattern written by Amy in Little Muggles. I was blog-walking that day and found this cute little rabbit. Although my craft is not so cute compare to the original product, but I believe every crochet arigurumi has its own identity. So, carry on, I will make it into a key-chain and chain it to my travelling bag. Mochi will go everywhere I go.
This is the
PDF
that I download from Little Muggles, it is so neat and colourful. It makes me can't wait to second to pick up my crochet needle and start crochet straight away.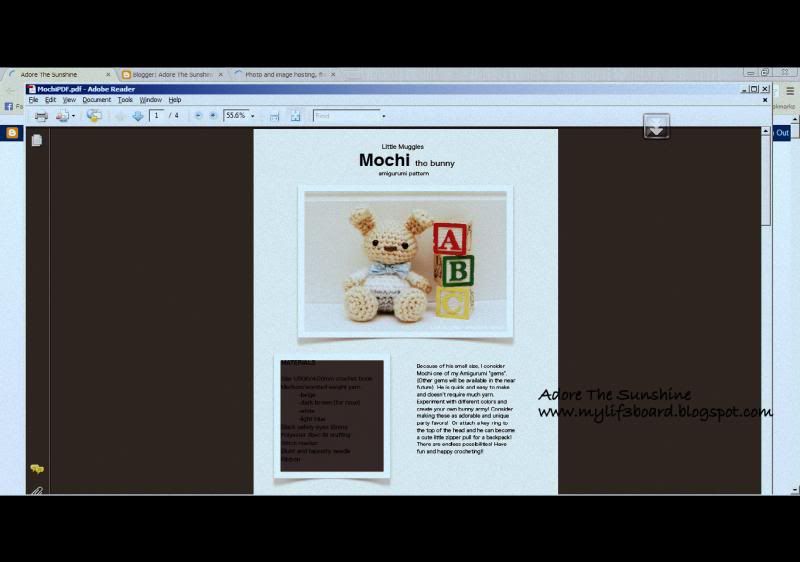 I started with it head and attached the ears. Is funny that my bunny head is kinda sharp and look like a bun head here. I thought adding up the ears will make it look better. Its seem like bunny bun head look. Hahaha...
Then I continued with it body. It is not tricky to have half body white and half pink. Just change yarn colour in the middle of crochet. But, yes, at first will be a bit hard to change yarn if you are not use to it. Well, practice make perfect, right?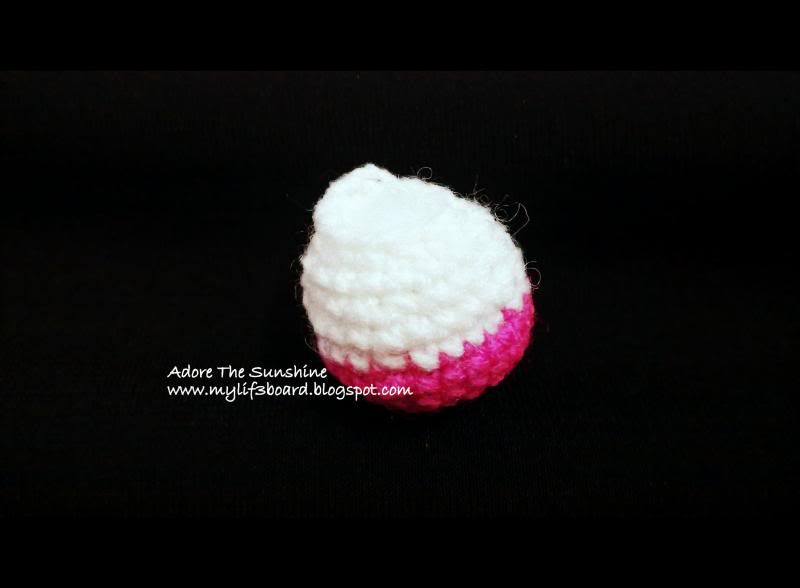 Then finish up its arms and legs and also don't forget it tiny tail too. Sewing the small tiny arms, legs and tail to the body is not easy. There were few times that I almost poke myself. Better be careful when sewing it. About the eyes, I don't really know where to find the round safety eyes for small toys. Never seen it else where here, so i just sew 2 black dots as bunny eyes. Then give him a smily mouth.
Mochi in the pattern picture has a bow ribbon around its neck. Staring at my Mochi, I think I should find him a nice ribbon too. A pink ribbon maybe, haha. Mochi looks naked without a ribbon cover its neck. Haha..
Here is the back of naked Mochi.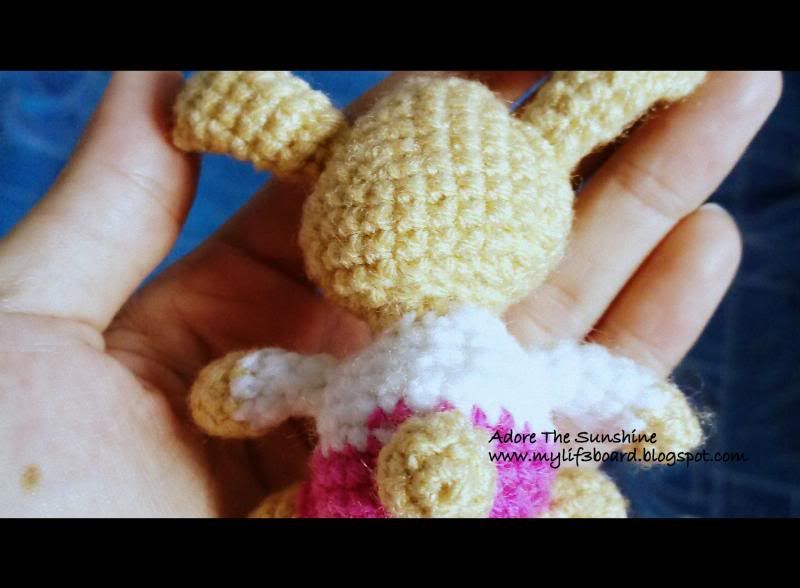 Tomorrow, after getting him a ribbon, Mochi will having another photo shoot session for my blog. I can't wait for Mochi to get its ribbon and having fun taking pictures of him.
Thanks for reading. Stay tune for the Part 2 where fun begin.
Follow me at Twitter @Tinkerstarshine and Instagram @joeylaw22 for coming updates..
Cya~!!